Title:
Legacy of the Spirit Warrior
Fandom:
Twilight
Pairing:
Jacob/Edward
Warnings:
dub-con, mpreg, explicit sexuality
Rating:
NC-17
Word Count:
9,900
Disclaimer:
These characters are fictional representations and are in no way a reflection on actual persons. No profit was made from the writing of this story. All creative rights to the characters and recognizable elements belong to their original creator(s) and no copyright or trademark infringement is intended.
Summary:
**3rd Place in Public Vote** Slash Backslash 3.0. The night of the newborn attack, Jacob uses his shapeshifting ability to protect the ones he loves, changing their fates forever. Slash, AU.
Author's Note:
Thank you to my beta,

otta_ff
. Thank you also to

shoefreak37
,

icmezzo
, and

polkadotmama
who each influenced the story in some way. Banner by the awesome

tkegl
.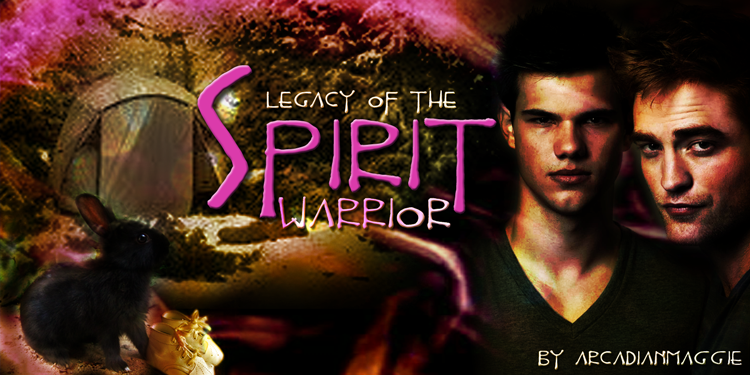 ---
( Read more... )