Title:
Amid the Lucid Stream
Fandom:
Twilight
Pairing:
Jasper/Edward
Warnings:
explicit sexual content, character death
Rating:
NC-17
Word Count:
~3,000
Disclaimer:
No profit was made from the writing of this story. All creative rights to the characters and recognizable elements belong to their original creator(s) and no copyright or trademark infringement is intended.
Summary:
The wolves don't bother the solitary vampire who sits on the cliff's edge, night after night, looking at the stars. AU, Slash.
Author's Note:
VampSlash Contest Entry. Winner of Public Vote for Reader's Choice (
banner
), 2nd Place in judges scoring (
banner
). Special thanks, as always, to my fabulous beta

otta_ff
. My gorgeous banner by

tkegl
.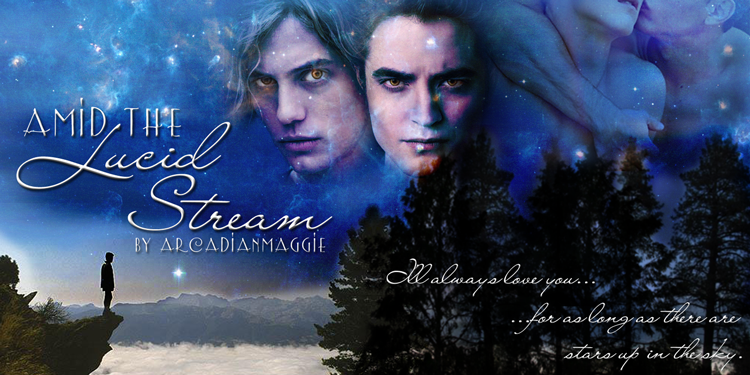 Thee, silver Swan, who silent, can overpass?
A hundred with seven radiant stars compose.
The graceful form: amid the lucid stream
Of the fair Milky Way.

-from Eudosia: or A Poem of the Universe by Capel Lofft, 1781
---
( Read more... )